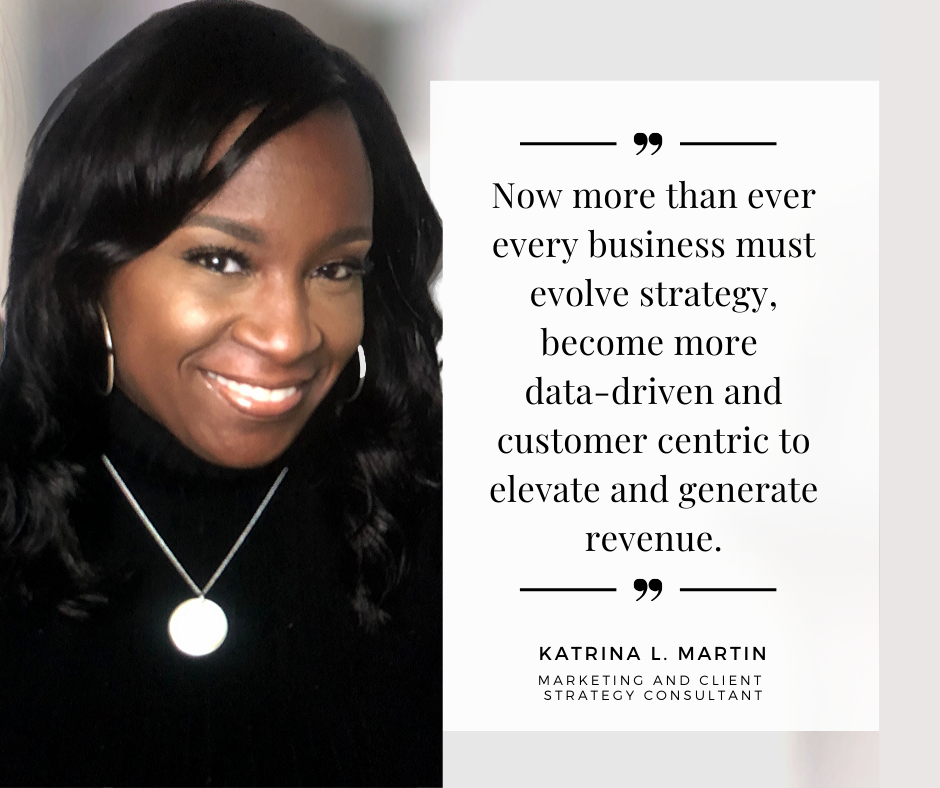 Katrina L. Martin proudly served in the United States Air Force, so integrity and hard work is in her DNA. With a passion for helping businesses go to market and stay in market successfully, she consults with businesses on marketing strategy and provides advertising solutions. 
Throughout her career, she has amassed specialized knowledge and experience in all aspects of marketing.
When advising clients, she draws on her own accomplishments as a business owner. She is the founder and CEO of Diverse H20 Marketing Group and Wow Tax Service, a business that started in her home and grew to support a large client base. She understands the ups and downs that come with running a business. And has developed proven methods for success.
In addition to being an entrepreneur, Katrina served as a Client Relationship leader for advertising firms, where she was responsible for client engagement, managing budgets and has worked across many industries.
She has led and trained digital advisors on digital marketing, consultation strategies and advanced advertising techniques. 
She holds a master's degree in Technology Commercialization from Northeastern University and bachelor's degree in Marketing and Management.
As an accomplished marketing professional, Katrina welcomes new opportunities to consult with entrepreneurs looking to market their business online to generate leads and increase revenue.
Example Image with Text
Use this Image with Text block to balance out your text content with a complementary visual to strengthen messaging and help your students connect with your product, course, or coaching. You can introduce yourself with a profile picture and author bio, showcase a student testimonial with their smiling face, or highlight an experience with a screenshot.